Hey guys!
Today I'm gonna give you 20 things I have learned in 20 years. Very cliche, I know. But as I sat down to write I was forced to reflect and think of 20 things that life has taught me. Then I realized, I do have a few nuggets of wisdom to pass on, so without more of an introduction, here's my list.
This is gonna be a little bit long of a post so relax, grab a drink, snack, whatever and enjoy!
ALSO THIS POST IS FILLED WITH GIFS. Okay, now enjoy…
1. Kindness is not weakness, it actually shows more strength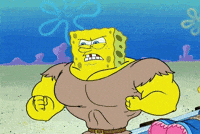 Being kind is often looked at as being weak, but a lot of the times, it's so hard to be kind, and it's extra hard being nice when others aren't. There are even people that look at kind people as pushovers. Well, I know now that kindness is ALWAYS a good thing.
2. Read.Read.Read.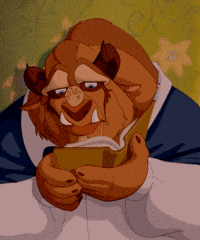 Read is great for you, and I try to read when I get the time!
3. Comparison really is the thief of joy.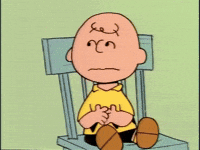 Comparing yourself to others is a terrible thing to do. Everyone is different therefore the comparison is useless and tiring. It messes with your peace.
4. Living your life by other's standards causes your own misery.
This one is kind of obvious, but if you do things just to meet the standards of others, you will never be happy, because you are living by their standards rather than your own.
5. Some times the smallest deeds you do, make the biggest impact.
Doing small things for others can really elevate their mood, and yours. You don't know how much of an impact you can make on others just by doing the simple things.
6. Never learn to drive with a family member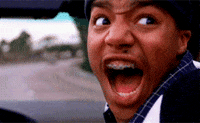 I learned this the hard way, I'll tell ya. It's stressful and too much yelling lol. Just stick to a driving instructor.
7. Embarrassing moments make the best stories.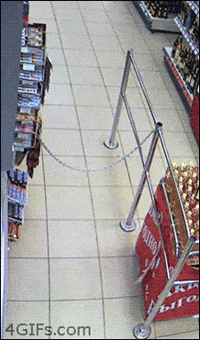 I have more than my fair share of embarrassing moments, but they make for the funniest stories…If not, you will be cringing over it late at night
8. The quality of friends matters way more than the quantity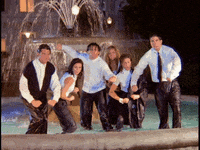 I keep my circle small because I look for certain people to be friends with. Just because someone has a lot of friends, it doesn't mean they will be there for you when you need them. Quality over quantity ANY day!
9. Just believing your intentions are right, doesn't warrant you the right to do whatever.
Can I get an Ameen? For real tho, some people think that if their heart is in the right place they have the right to do anything…Having good intentions is a good thing, but you need to think about things at all angles, thas all I'm sayin'.
10. Being goofy isn't a bad thing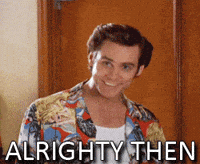 I fought with the word goofy for a while. People call me goofy all the time. But I'm embracing it because it's who I am. I realized I like being goofy and even though people say it to me with a negative connotation, I decided to interpret it with a positive one.
11. Don't change to fit the expectations of others.
So this one ties in with being called goofy all the time. You don't have to change to fit what other expect you to be like. People expect me to act a certain way because of my age, gender, and culture. If people can't accept you the way you are, you don't need to worry yourself with those people!
12. Don't be a source of negativity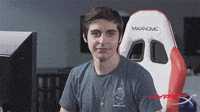 Nobody likes to be around the person who has always got something negative to say and who's got a problem with everything. It drains out the people around you. You don't have to constantly hate on things and people. Trust me when I say, it's the most annoying thing to hear.
13. If they talk about people with you, they talk about you when you're not around
Well this one is pretty self explanatory. If you find yourself talking about others a lot, especially with the same people, chances are they are talking about you when you're not there.
14. Stand up for the rights of everyone. Not just your people, but everyone, whenever there is injustice.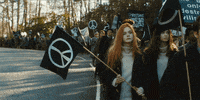 I have noticed that certain people only stand up for injustice when it pertains to a  group they are apart of. Any injustice is wrong, whether you can relate or not. Stand up for the rights of ALL.
15. People treat you the way you allow them to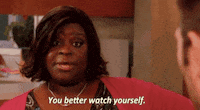 I have learned this time and time again. You have to stand up for yourself and it's not always easy. But if someone is treating you in a way that you don't like, you have the ability to change that.
16. Things that are meant for you will find it's way to you
This one is a hard one to grasp, but yea, if it's meant for you, it WILL get to you. If it's not meant for you, it WON'T. End of story.
17. It's okay to be an introvert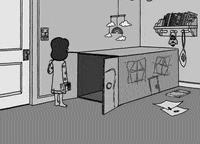 Yes, it's completely fine. I don't like that some people expect me to be the one that's always talking and being the life of the party. Well if you are like that, then that's good for you. I'm not, and there is nothing wrong with that.
18. It's okay to be sensitive. Don't let others tell you your feeling are invalid
Okay?? It's all good, you can't let others tell you that your feelings are invalid. You are sensitive? There is absolutely nothing wrong with that.
19. You can be friends with someone who doesn't think the same as you.
Just because someone doesn't think like me doesn't mean I can't find a common ground and become friends with them. I learned not to rule someone out because of that.
20. I have a lot to learn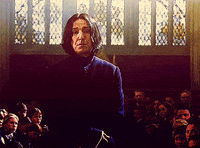 After 20 years, I still have a lot to learn!
Aaaaand that's my post. I can't think of a way to end this post, so this is how I'll end it.
See ya in my next!
-HH